Ohmygossip.com / Ohmygossip Couture / Celebrity Birthdays / Celebrity Deaths / Celebrity Baby News / Celebrity vacations / Reality TV news / Millionaires / Celebirty Travel News NordenBladet.com / Society & Business / Travel & Culture / Home & Kids / Health & Spirituality / Helena-Reet Ennet´s blog / Daily news from Scandinavia / Royals / Climate crises

EXCLUSIVE! The new "Ohmygossip Couture" models – WHO's WHO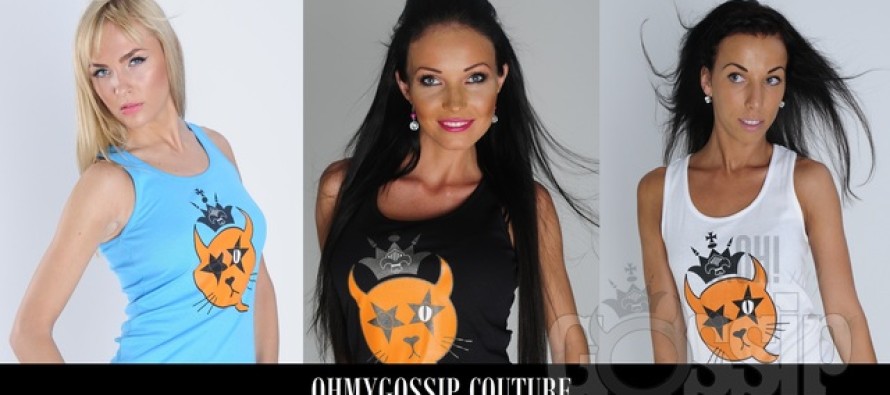 Last week the clothing and accessory brand "Ohmygossip Couture" that started business in Latin America in 2008 selected 3 new beautiful models Breth Tootsi, Triin Tulev and Marianna Link as new team members.
The first one among the new "Ohmygossip Couture" models to be presented is the Estonian top beauty Breth Tootsi who has been titled a runner up at many international beauty contests world wide. Miss Breth Tootsi was nominated the first runner up in the "Miss Globe" beauty contest in Albany, and besides that she was also nominated the second runner up in the Russian "Miss Volga" competition.
Breth tells us she is really sure that one of the important constructive forces in life is self-confidence. She also believes that many events in our lives are destined to be. "Yes, I believe in fate. I think that when something is meant to happen, it will. And at times when I have second thoughts and when I doubt myself, I ultimately end up knowing that it is substantial to believe in yourself!"
Breth likes and goes in for track and field athletics in her spare time. The sports-loving Breth is beautiful, punctual, warmhearted and sincere – a pattern of a person that any fashion company would gladly work with!
♥ Ohmygossip Couture ♥
The "Ohmygossip Couture" representing model Triin Tulev has been among such names as Carmen Kass, Tiiu Kuik and Karmen Pedaru the 4th best loved Estonian model and has been titled "Estonia's Most Popular 2010". Besides living and working in Asia at clubs and for various model agencies for more than three years she has gained popularity around the world as a model, actress, journalist and a DJ.
The versatile and joyous Triin loves to use leisure time for doing sports: "Lately I acquired a new skill – loose diving. It now takes most of my free time to refine this skill. From among the on-ground activities I enjoy rush roller-skating, from among aerial activities – skydiving, and sometimes also paragliding. From time to time I need to be engaged in extreme sports, to keep the energy level up and circulating. I find it essential to be comfortable in every possible surrounding – on the ground, in the air, in water."
The "Ohmygossip Couture" new model esteems nature and prioritizes a considerate and wise life. Triin is by the way the first Estonian to be an invited DJ at the international "Green Festival".
"To my mind it is abnormal not to love and care for the Earth that we inhabit. One should be thinking about the future, but beforehand one should live a single day in a meaningful way. How do you nourish yourself, what do you wear, are you informed and sensible about re-use. These are the questions that youths ought to ask themselves in the first line. My message is: "Love the world where you live. For it is splendid and what not it has to offer to us!""
Triin has collaborated for the English language magazine "Phuket Post", occasionally she has written columns and stories for the web magazine Gossip.ee.
Triin has lately written and published a book "Crocodile's Tale". She started out in the celebrated TV series "Lihtne elu" ("Simple life"), extra to the national TV hits the beauty has had parts in movies abroad – most well known among them is "Hangover 2".
"Many of my dreams have already come true. But I am still young and there is still a lot ahead", Triin Tulev unveils to Gossip.ee. "What makes me happy is peacefulness. Every day I wish that there were more people to see the answer to how important it is to be happy and how simple it actually is."
Triin Tulev with her radiant smile and professionality, accompanied by the experience obtained in the Asian market scenery is definitely the model among the "Ohmygossip Couture" "gold pool" and a top model in the brand's commercial print.
♥ Ohmygossip Couture ♥
Last but not least, the third "Ohmygossip Couture" model to be hereby presented is Marianna Link, the beautiful and bright co-author at the portal Gossip.ee. Starting out in the TV series "Beauty and the Geek" she gained nation-wide popularity. She is keen on fashion and journalism – ever since 2008 she has been a Gossip.ee reporter and editor. Marianna's top stories have gathered over 60000 unique readers per week and even the most uncommunicative and reserved people are always pleased to share an interview with the warm, efficient and profound Marianna.
Marianna is a girl with a good sense of style, she appraises beauty. "You could wear anything, if you wore it well", says Marianna. "The most frequent slip is when girls wish to underline their sex appeal but while trying to accomplish that they may instead end up looking a little sluttish. But I guess the greatest fashion demerit happens when you don't know the etiquette."
Marianna likes to use her spare time going on journeys with a friend. "When you are committed and in a relationship, perhaps also have a child or even many, then it is most probably impossible to leave your home for several months. I thus take full advantage of my freedom and youth to travel around and get new experience", concludes the much-travelled beauty whose previous year passed on Ibiza, in the midst of the show carousel earning the model's bread.
Marianna's positivity, friendliness and correctness sets her as a pattern for each young woman.
Read also:
Helena-Reet Ennet: Ohmygossip Couture has selected three new faces in Estonia to advertise the brand

Ohmygossip Couture welcomes the new models Marianna Link, Breth Tootsi and Triin Tulev

Ohmygossip Couture Lookbook vol1
Helena-Reet: Estella Elisheva has strong opinions on fashion
Helena-Reet designed jewelery for husband's birthday
Helena-Reet uses her children Estella and Ivanka to plug latest "Ohmygossip Couture" fashion line
Kristiina "Bellanova" Raudsepp is set to star in a Ohmygossip Couture ad

&n
bsp; ♥ Ohmygossip Couture ♥
OHMYGOSSIP COUTURE – Celebrity style for beautiful people!
Designed and created by: Helena-Reet Ennet
Copyright © Gossip Media OÜ
www.ohmygossipcouture.com
Incorrect URL attribute defined
---
---
Advertisement: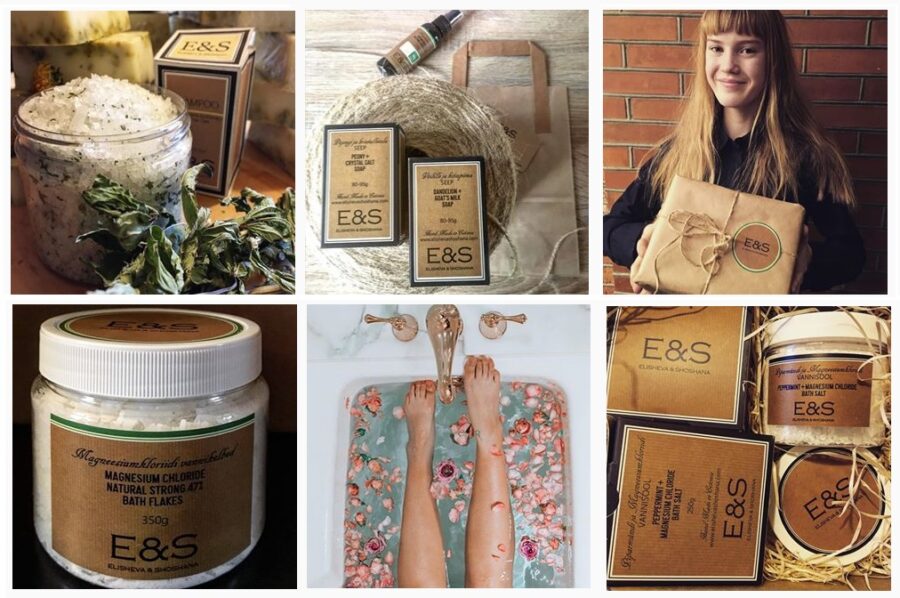 High quality & nature friendly luxury cosmetics from Scandinavia - ElishevaShoshana.com