Ohmygossip.com / Ohmygossip Couture / Celebrity Birthdays / Celebrity Deaths / Celebrity Baby News / Celebrity vacations / Reality TV news / Millionaires / Celebirty Travel News NordenBladet.com / Society & Business / Travel & Culture / Home & Kids / Health & Spirituality / Helena-Reet Ennet´s blog / Daily news from Scandinavia / Royals / Climate crises

Miss Earth Ireland 2012 Cara Lyons: The Earth needs us to act fast
OHMYGOSSIP — Miss Earth 2012, the 12th edition of the Miss Earth pageant, will take place on November 24, 2012 at the Mall of Asia Arena in Manila, Philippines. The pageant will be broadcasted live on Star World at 8:00 p.m. and will be shown on November 25, 2012, 10:00 a.m. on ABS-CBN, TFC-The Filipino Channel, and also on channels of participating counties worldwide.
Miss Earth Ireland 2012 Cara Lyons´ interview for MissEarth.tv
What environmental project will you create to promote the protection of Mother Earth and why?
I have not fully decided yet because I have lots of ideas and would hopefully like to create more than one project. I would like to create and environmental education project for children where I can spread the word about environmental issues in schools and I would like to do something for the protection of animals and their natural habitat too.
What makes you proud of your country and what can you promote about it?
I am proud to represent Ireland because of its people. Ireland welcomes people with a "Céad Míle Fáilte" which means 100,000 welcomes. The people of Ireland are very friendly and welcoming this is one of the reasons tourists like it so much the people make you feel at home and a lot of the time they will go out of their way to help you. The Irish have a deep sense of history and embrace their culture. We have many great writers, poets, athletes, musicians and business people. The Irish are a proud sporting nation and play sports all over the world whether its gaelic football, soccer, rugby, boxing, athletics, cycling and so on this creates a great sense of community. The Irish have always had a strong spiritual tradition There are countless historical sites around Ireland echoing this spiritual wisdom from our ancestors. Ireland is also a very generous nation and this is reflected in one of the highest rates of charitable donation internationally despite its own hard financial times. I am very proud to be Irish. I would promote the friendliness and generosity of Ireland, its beauty, rich history and culture.
Describe your childhood/growing years:
I was always a very creative child. Always drawing and making things. For as long as I can remember I have loved animals and nature. I spent a lot of time outdoors and I was curious about nature and my surroundings. I loved getting dressed up in pretty dresses and although my mom never had much she would spend what she had on pretty dresses and ribbons for my hair. Although we have had our fair share of arguments mom has always been my best friend. My mom and I loved going to second hand shops when I was a child and searching to see what little second hand treasures we could find. My mom has given me a lot of treasured happy memories from my childhood. There was a lot of unhappy times too up until I was 11. There was a lot of fighting and arguing in my house I grew up a lot faster than other children and I had to do a lot of very "grown up" thinking as a child. I saw a lot of drinking problems in my local area as a child and after seeing the way alcohol makes people act I don't drink. When I was 11 my parents split up and I moved from Galway city to Connemara the beautiful country side. My parents splitting up never made me sad. I thought it was best for both of them. My father always told me I'd be a model someday. I always stood out and was bullied at school I never wanted to be the same as everyone else. I always had big opinions and always questioned why some things in the world were the way they were. I have always been very sensitive to the different hardships in the world even as a child. I have always had so much passion about animal rights and when I was a child I used to get so upset if I heard of an animal being hurt. My home was always a welcome place for animals. In the countryside where I live animals have been known to be dumped and if an animal ever wandered up our driveway it would be welcome and we would adopt it or find its owner. I do not need to describe in detail any hard times I had in my childhood instead I would rather tell you it was a fairly mixed bag of memories.
What lessons did you learn from your childhood/growing years?
I have learnt so many hard lessons from my childhood. Most important is to never ever give up. When you are knocked down you must stand up and fight because the world goes on regardless. You must believe in yourself and that you can achieve your goals. You must not be afraid to be yourself because there is only one you. I have learned there are very few people you can fully trust with your whole heart but once you find those people you must hang on to them. You must be there for your friends and not just expect them to be there for you. I have learned that life can show you its ugly side, it can make you feel worthless like waves on a sea, it can get rough but you must keep rowing your boat and you will see the beauty of life again. I have learned to speak the truth, to voice my opinions, to listen to others and to stand up for others. I have learned how unbelievably selfish people can be it is disgusting. I never want to be a selfish person. My mom taught me to never lie, to help others in need of help and to be true to myself and never change for anyone.
What is your most memorable moment?
I have many memorable moments in my life with my educational achievements, modeling and art. I have been on TV, in many newspapers, in an international beauty magazine, in a music video, advertising fashion shows and over 20 photo shoots. I have sold paintings to different parts of the world and done commissioned works. One of my memorable moments was when my boyfriend fulfilled my childhood dream of going to Disneyland. However, my most memorable moment happened recently and it's a very simple little moment where my cat (who we thought was too small to have kittens) gave birth to four kittens. They all seemed fine but then two died and we believe the mother stopped feeding them and taking care of them. The other two were close to death although I don't really know what happened to them I brought them into the house and rushed to make them warm. My heart went out to these tiny little kittens who had no strength to move. I ran out to my car and filled two water bottles with hot water and placed them under the kittens and tried to get them to swallow some warm milk. Then all I could do was wait and monitor them. After a few hours they woke up and I have been hand feeding them each day until they have made a full recovery. It just shows how when you think all hope is gone and there is nothing you can do, you must get up and try your hardest and sometimes you do succeed. These kittens would have died if I didn't act fast. The Earth needs us to act fast so I hope to help the Earth too.
What is your environmental advocacy and why did you choose it?
My environmental advocacy is to educate more children about the environment because I believe these environmental issues must be discussed at an early age so that they can start thinking about the earth and start developing good habits at an early age. I want to help bring about a change in attitudes towards the environmental issues of the earth and create awareness through events, media public speaking and participation in environmental aid activities.
What tip can you share to promote sustainable energy for all?
I have loads of tips I could share its hard to pick just one. My tips would be to make things like turning off a light switch in a room when you leave it.Get into habit even if you have to tell yourself your electricity bill will be lower when you do it. Remember to clean light fittings regularly this will help reduce the need to turn on more lights. Space and water heating account for over 70% of energy used in the home, so using renewable energy like wood fuel, solar energy or heat pump systems can help reduce energy costs whilst at the same time reducing harmful greenhouse gas emissions.
Look also:
Miss Earth 2012 Live Updates
Miss Earth Facebook fanpage

Miss Earth 2011 Live Updates
---
---
Advertisement: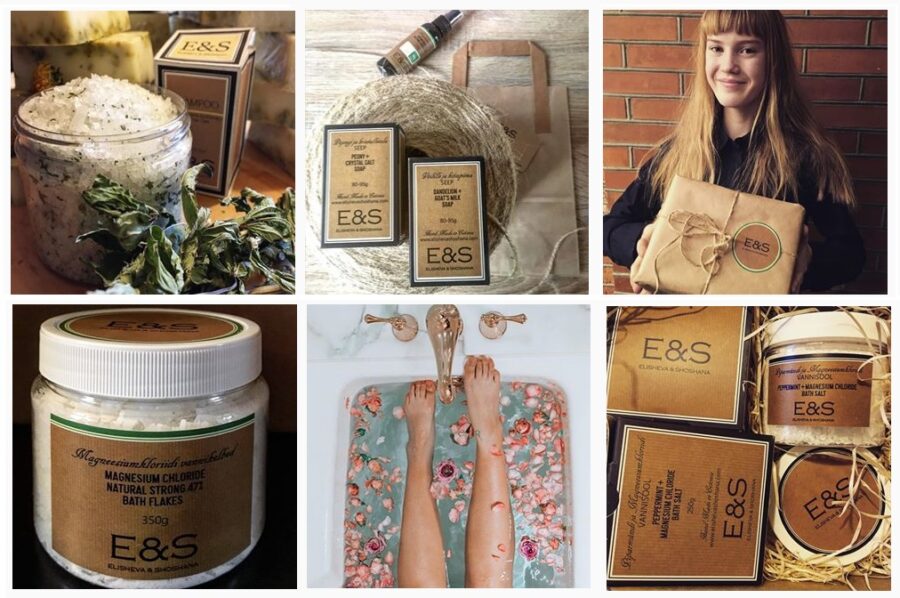 High quality & nature friendly luxury cosmetics from Scandinavia - ElishevaShoshana.com