Ohmygossip.com / Ohmygossip Couture / Celebrity Birthdays / Celebrity Deaths / Celebrity Baby News / Celebrity vacations / Reality TV news / Millionaires / Celebirty Travel News NordenBladet.com / Society & Business / Travel & Culture / Home & Kids / Health & Spirituality / Helena-Reet Ennet´s blog / Daily news from Scandinavia / Royals / Climate crises

Miss Earth Malaysia 2012 Deviyah Daranee: Every individual plays a part in an effort towards sustaining energy
OHMYGOSSIP — Miss Earth 2012, the 12th edition of the Miss Earth pageant, will take place on November 24, 2012 at the Mall of Asia Arena in Manila, Philippines. The pageant will be broadcasted live on Star World at 8:00 p.m. and will be shown on November 25, 2012, 10:00 a.m. on ABS-CBN, TFC-The Filipino Channel, and also on channels of participating counties worldwide.
Miss Earth Malaysia 2012 Deviyah Daranee´s interview for MissEarth.tv
What environmental project will you create to promote the protection of Mother Earth and why?
My environmental project will be to focus on conserving energy in my country and around the world. The sources of energy are incredibly limited and with the world growing prosperously with technology, the sources are more severely claimed. My country for example is blessed with plenty of sunshine and rain throughout the year and I want to be able to carry out this big project so that this gift of weather can be transmitted through solar powered systems and hydro powered systems, in turn reducing the usage of natural gases being harvested from the ground. This way, we can balance and restore the conditions of nature.
What makes you proud of your country and what can you promote about it?
I am blessed to be born in a peaceful country with so many riches and wonderful people, a land flowing with milk and honey. Firstly, I love the physical beauty of Malaysia like the valleys, the oldest rainforest in the world, the breathtaking islands, the abundant mountains, rivers, and of course the beautiful weather which creates the perfect combination. My country also inherits the historical heritage of the pre-independent period, and the historical structures still stand amidst the modern concrete jungle proudly boasting its history on how this country came to be. The opulent cultures and traditions that are practiced by our diverse society is another unique quality that puts Malaysia in the limelight. As a proud Malaysian representative, I would educate people about the wonders that my country has to offer and invite them to my country to experience it firsthand. What Malaysia is famously known for is the dignified values, patriotism instilled in us and the respect we show towards each other and the world. I will spread these noble values by conducting myself in the utmost virtuous way no matter where I go. Only in a country like Malaysia can I call a man walking past me, "Uncle!" where he would turn around and reply "Yes, my child…"
We are one big family and we call ourselves "One Malaysia" because we are inseparable despite our multifarious races and norms. That is what makes us special.
Describe your childhood/growing years:
I grew up in a happy household consisting of an elementary family of four. I was blessed with a supportive and a loving family. My parents emphasized on education as a breakthrough to a "better life", my sister and I followed suit to their wishes. I spent most of my childhood buried in books as a result coming home with a string of "A's" and always being the top student in my alma mater. However, I was oblivious to a lot of things outside the circumference of our curriculum therefore, I had no friends. What used to be my definition of the best case scenario in such a situation was to resort to books where I can resign myself through imagination. When I was thirteen, my first year of secondary school held surprises. Despite being a newly enrolled student, I was welcomed by all my peers. I had a taste of what friendship felt like and truly enough in no time at all, I was transformed for the better.
What lessons did you learn from your childhood/growing years?
I learned that the importance of education can never be compromised to anything at all. We are accomplished as individuals when we have built our pillar of strength in life, in this case it being education. While chasing our goals, I learned that it is important for one to always keep rooted to the ground. I remember there is a saying that goes "The higher you go, the lower you bow" which metaphorical meaning would be to keep grounded despite the achievements one has made. Besides that, it is also crucial to socialize and make friends. Friends are people around us who we can have healthy relationships with in order to receive interesting inputs, listen to constructive criticisms without judgement and can be good companies when we are lonely. But the most significant lesson that I have absorbed is to love the people around me like how I have been loved by my family.
What is your most memorable moment?
It would be the moment when I cried tears of joy – when my name was announced as Miss Malaysia Earth 2012 winner. It will always be an unforgettable moment in my life as I had made everyone around me proud. This title is more than a gift, it is an honor because I am carrying the name of my country on my sash. I am bestowed the responsibility to represent the people and the cultures of my nation in the global arena. I am given a once in a lifetime opportunity to spread environmental knowledge for a good cause.
What is your environmental advocacy and why did you choose it?
My environmental advocacy is something that everyone can relate to and follow. I believe that the simple things that we do can actually make a difference to the environment. Therefore, I would propose the idea of energy conservation to be started in each and every home because as always a home is where the good values are born. Energy conservation can be practiced by simply turning off switches when they are not in use, using hybrid cars instead of fossil fuel powered cars or switching electrical heater and cooler systems with solar powered systems. Many of us do not realize that these little actions can actually result in a big change in the environment. If this responsibility is practiced under each roof, we will be able sustain the environment for our families and the future generation.
What tip can you share to promote sustainable energy for all?
Every individual plays a part in an effort towards sustaining energy. For a start, we should have our own home energy audit so that we can keep track of our daily usage. Also we should plan out proper strategies to sustain energy within our homes. For example, recycling our rubbish is a good head start. On a global level, each country has its own primary energy source, to name a few, oil, uranium and the widely used natural gases. We can only harvest these sources until they last. So before they deplete it is quintessential to derive ways to replace these non-renewable sources in our energy production systems. Some countries have already taken these steps by transforming the nature's elements; wind, water and the sun into energy. However our goals should focus on getting the entire world to make this change before it becomes too late.
Other information that you would like to share with the Miss Earth Management:
I would also like to emphasize on the significance of environmental education in schools. It is substantial for curriculums in schools to accommodate this sector of knowledge so that the younger generation attains the necessary information at an early stage. This will change the perception and attitudes of the leading generation in future towards preserving the environment. I also believe that efforts around the world such as the famous 3R should be culturally embedded in the society so that it becomes a part of our lifestyle because it is important to practice this in our daily routines. But we have to remember that the most important thing would be to keep our attitudes steered at the correct direction. The fate of mother nature lies solely in our hands and the only way we will give her a good future is to unite, make amends and stop further destructions.
Look also:
Mi
ss Earth 2012 Live Updates
Miss Earth Facebook fanpage

Miss Earth 2011 Live Updates
---
---
Advertisement: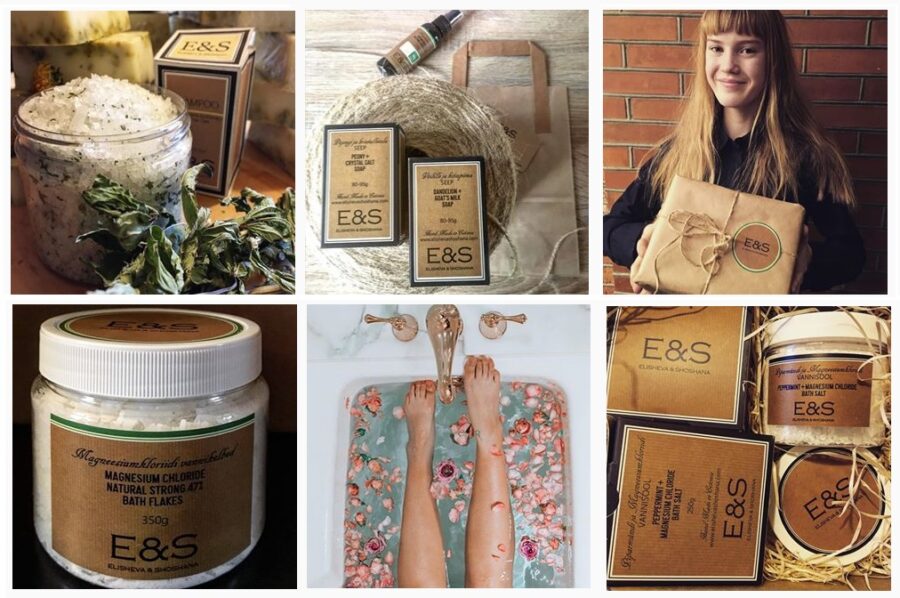 High quality & nature friendly luxury cosmetics from Scandinavia - ElishevaShoshana.com