Ohmygossip.com / Ohmygossip Couture / Celebrity Birthdays / Celebrity Deaths / Celebrity Baby News / Celebrity vacations / Reality TV news / Millionaires / Celebirty Travel News NordenBladet.com / Society & Business / Travel & Culture / Home & Kids / Health & Spirituality / Helena-Reet Ennet´s blog / Daily news from Scandinavia / Royals / Climate crises

Miss Earth Turkey 2012 Ilknur Melis Durasi: I believe that education can resolve any problem in society permanently
OHMYGOSSIP — Miss Earth 2012, the 12th edition of the Miss Earth pageant, will take place on November 24, 2012 at the Mall of Asia Arena in Manila, Philippines. The pageant will be broadcasted live on Star World at 8:00 p.m. and will be shown on November 25, 2012, 10:00 a.m. on ABS-CBN, TFC-The Filipino Channel, and also on channels of participating counties worldwide.
Miss Earth Turkey 2012 Ilknur Melis Durasi's interview for MissEarth.tv
What environmental project will you create to promote the protection of Mother Earth and why?
The human population increases everyday and this leads to the slow depletion of our natural resources since these resources are exhausted irresponsibly to meet the needs of the human population without being replaced. This lack of respect for mother nature caused permanent damage in our environment which led to air pollution, flash flooding, deforestation/forest fires, illegal hunting, ozone depletion and the like. Therefore, we should be aware of the importance of our relationship with nature which should not be destroyed for the sake of selfish needs. We should ask ourselves the question: "Do we know what happens to the waste of any kind of energy by product in this global consumer-oriented world?" My project will be to answer this question by creating an awareness of how each individual can contribute to smarter living. My project will be based on establishing balance between human society and mother earth. Today's technology solutions in communication and transportation facilities should benefit both nature and human society. Hence, a humane environment for the present and future generations must be established by giving attention to small details concerning our environment. My project will be the following:
• Promoting the segregation of refuse collection including urban and special wastes,
• Putting up a water treatment facility for urban sewage,
• Planning energy conservation through the use of alternative sources(renewable sources, green hydrogen, mini hydroelectric power plant, heat produced from biomasses),
• Controlling electromagnetic, noise pollution, light pollution
What makes you proud of your country and what can you promote about it?
It is not an easy question for me to answer because the Turkish nation has many characteristics that makes me proud of my country. Being a fan of our history, I will start with how my nation fought a War of Independence against the Allied powers and accomplished victory by the strength of the men's nationalistic consciousness and the leadership of Mustafa Kemal Atatürk who was also the first president and founder of the Republic of Turkey. The Turkish War of Independence was the last time Atatürk and Turkish nation used the military in dealing with other countries which greatly explains the foreign policy of Turkey that is still adhered to up to this day: "Peace at home and Peace in the world". The second and the most important feature of my country that makes me really proud is the importance they give to education. I believe that education can resolve any problem in society permanently. For me education is the key to address any form of difficulty in the world. The major role to educate the society belongs to the women. Women are capable enough to educate our generations because of their significant and difficult role as mothers. I will give an example of the importance of the education of women in preparation of their role in society with a quote of Mustafa Kemal Atatürk : "The social change can come by educating capable mothers who are knowledgeable about life" . Beyond these, I admire a lot of things about our nation like the people's hospitality, the natural wonders, the importance of family and the preservation of our cultural and traditions. Rest assured that, when you come to visit Turkey you will experience a unique culture and witness the wining natural wonders of the world and the people's hospitality. These are the reasons that made me a proud, strong and well educated woman of my country. I am very happy to be the one of the delegates representing the Turkish nation in the MISS EARTH pageant.
Describe your childhood/growing years:
I grew up in a modern nuclear family of four who were connected to each other by love. My family was always together spending most of the time with each other. That is why I had a childhood with happy and so much unique memories which enabled my personality to develop in a healthy environment. As a kid I had always been like a grown-up with piles of books around me, excited to finish reading them as soon as possible. I cannot forget what an energetic and lively girl I was. I remember the days when I was running all the time from one place to another, sometimes playing football with my brother and his friends in the garden. Due to these different personalities I became one of the best setters of a famous Turkish volleyball team – Fenerbahce in the professional volleyball league of ages 10-15. I also received an honorable mention at a short story contest for high schoolers even when I was just an elementary student.
What lessons did you learn from your childhood/growing years?
During my childhood years, I learned the importance of family and of culture and tradition I was raised in. Those aspects of my childhood enabled me to be the strong, modern, responsive and a determined individual I am today. These taught me how important it is to 'give' than to 'receive'. I learned the importance of sharing and giving support to any living creature. I learned that being a decisive, hard-working person is the only way to accomplish my dreams and goals. Simply, I learned the meaning of being human and the art of living on this planet and I'd to share these emotions with others.
What is your most memorable moment?
Last year I had the chance of running my first marathon in the San Francisco Women's Marathon. It was important not because it was my first marathon but because the running environment was awesome. There were around 22,000 women runners of different cultures, countries, age groups aside from the men who are running to support their wives, daughters, girl friends and sisters. Running the marathon was hard time for me because despite the very long distance and I had no one to boost my spirits or cheer me on to not give up. When I suddenly felt dizzy and thought about not completing the marathon, an old lady around her 60's came to me with a big smile on her face and said "Come on!! You can't stop, you are so young and you should be the one to complete this marathon not me, you already finished the half of it, come on!!=))". When I continued running, I realized that everybody was supporting each other during the run like that and everybody kept running. That is when I realized how important it is to be one in achieving common goals and how important it is to have that mentality. That experience gave me a new perspective in life. That is why it is one of my most memorable moments.
What is your environmental advocacy and why did you choose it?
All environmental issues are important for me but I prioritize the importance of water for living creatures since 80% of the earth and 60% of our body is water, so in other words water is life. My country is surrounded by seas and rich in water resources. I support the protection of the coasts, seas and water resources and aim to increase the awareness of the masses through the execution of exemplary projects and activities. In fact all problems of mother earth are connected with each other and developments in one area will contribute to the others.
What tip can you share to promote sustainable energy for all?
My tip would be that to increase awareness and education about daily living and the importance of using te
chnology in our daily lives. For instance, turning off the tap while you brush your teeth can save 19 liters of water daily. If one is aware of the conservation of water and energy, its transportation and refining and of course the money for garbage segregation (paper, plastic, glass, organic and metal materials) the amount of waste sent to the garbage lands will be reduced by 75 percent. Even using motion detectors to switch on/off the high energy consuming devices in public areas like air conditioners or street lamps will conserve energy.
Look also:
Miss Earth 2012 Live Updates
Miss Earth Facebook fanpage

Miss Earth 2011 Live Updates
---
---
Advertisement: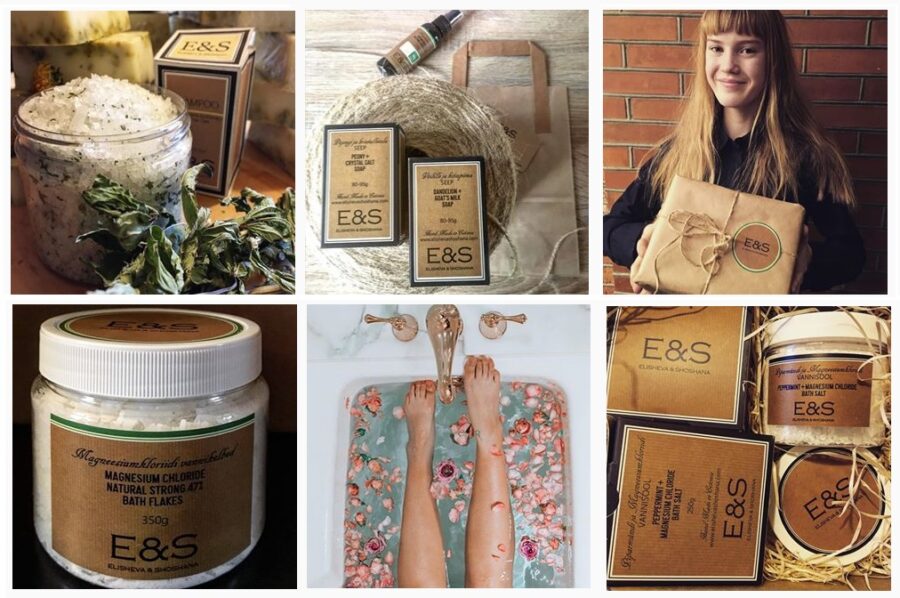 High quality & nature friendly luxury cosmetics from Scandinavia - ElishevaShoshana.com