Ohmygossip.com / Ohmygossip Couture / Celebrity Birthdays / Celebrity Deaths / Celebrity Baby News / Celebrity vacations / Reality TV news / Millionaires / Celebirty Travel News NordenBladet.com / Society & Business / Travel & Culture / Home & Kids / Health & Spirituality / Helena-Reet Ennet´s blog / Daily news from Scandinavia / Royals / Climate crises

Miss Earth U.S. Virgin Islands 2012 Carolyn Whitney Carter: Always sieze an opportunity
OHMYGOSSIP — Miss Earth 2012, the 12th edition of the Miss Earth pageant, will take place on November 24, 2012 at the Mall of Asia Arena in Manila, Philippines. The pageant will be broadcasted live on Star World at 8:00 p.m. and will be shown on November 25, 2012, 10:00 a.m. on ABS-CBN, TFC-The Filipino Channel, and also on channels of participating counties worldwide.
Miss Earth U.S. Virgin Islands 2012 Carolyn Whitney Carter's interview for MissEarth.tv
What environmental project will you create to promote the protection of Mother Earth and why?
The environmental project that I have been committed to is creating a sustainable community garden. This project began at home with my family, where my passion for gardening originated through my grandmother's love and knowledge of plants. This summer I invested time with our local community kids to build an organic, sustainable garden from scratch. Together we plowed the land, built raised garden beds, got donated topsoil from a farm, and planted the seeds of crops that will grow well in tropical climates. We invited a local organic farmer to guide us in sowing seeds, transplant tiny plants, planting in the beds, and harvesting. The children learned all the important steps in creating their own self-sustaining garden. Currently, I work with them to maintain the gardens, rotate crops, harvest, and give out samples to our community families. Learning to produce our own food is an important step for our community! The packaging waste, the nonrenewable energy used by transportation, and the unrecyclable materials left over from importing goods to our islands can all be reduced through food production in our own backyards using our sustainable resources, the sun and water! I believe this is the new direction our country is headed in effort to protect our environment and reestablish harmony between our people and nature.
What makes you proud of your country and what can you promote about it?
The US Virgin Islands is comprised of multiple islands, each with a distinct personality. St. Croix is our Country, St. Thomas is our City, St. John is our National Park and Water Island is our Playground! Each island has its own unique experience to offer, it all depends on what you're looking for! With a lush rainforest and mainly flat landscape, St. Croix has an agriculturally based economy. The ambiance is laid back and easy, making it an ideal place to farm, retire or raise a family. St. Thomas is known for its booming commercial industry, animated culture and mountainous terrain. There is a constant buzz in the downtown area with tourists, cruise ships, and natives enjoying the waterfront shopping and dining. Water Island is located off the coast of St. Thomas, and has an amazing sunken boat attracting divers from all over the world to play in the water. St. John is considered rural compared to its neighboring islands because a majority of it is nationally preserved. Here you will find the pure, untouched gem of the Caribbean with its lush forestry, sandy white beaches, and crystal blue waters. Many celebrities find St. John the picturesque island, and an impeccable place to get married. There are so many extraordinary attractions for tourists to experience when they visit our beautiful islands: a visit to the interactive aquarium Coral World, a special night experience at the beach to observe the endangered leatherback turtles return home and lay their eggs, eco-tours through preserved lagoons, bioluminescent kayaking tours at night, boating day trips with snorkeling and beach barbeques, camping sites along beautiful beaches, world-class diving experiences, historic plantation tours, tasting the famous rainforest-grown-seven-fruit smoothie, a slow-cook dinner at a local organic farm in the mountains, a visit to the beach named Top 10 in the world from National Geographic, and so much more! Our US Virgin Islands are predominately a tourism-based economy. The unique experiences that we create for our visitors rely heavily on our natural environment, which is why it is extremely important for us to preserve our islands by reducing our waste and converting to sustainable methods of energy and food productions.
Describe your childhood/growing years:
My childhood years were spent following my dreams. I have had an interest in so many activities: flying airplanes, swimming, cooking, playing the piano, painting, modeling, interior design, science, acting, and more. My younger years were spent pursuing each interest, with the love and support from my family. I believe childhood years are meant to explore and get in touch with our inner selves, so that when we grow older we can develop and fine tune our talents.
What lessons did you learn from your childhood/growing years?
The most important lesson I learned from my childhood years was to be open and exposed to as many experiences as possible. Always sieze an opportunity and never let fear hold you back. Personal growth can only occur when you take a risk and are open minded when life happens to you. Taste different food, strike up a conversation with the new person at school, or try a new activity! Maybe you can make a best friend or find a new hobby. You never know unless you try. Pushing ourselves to experience and stretch our limits helps us to understand who we are, find strength, and be comfortable in our own skin.
What is your most memorable moment?
I was raised by my mother and step-father, and one of my most memorable moments in my life was being reunited with my biological father. It was a really heartfelt experience with a lot of emotion and excitement involved. It was one of the most intense moments in my life.
What is your environmental advocacy and why did you choose it?
My environmental advocacy is sustainable food production within our local community. I chose this because it is a personal passion that I have been involved in long before I was crowned, and it happens to tie into to this year's Miss Earth Theme: Sustainable Energy. I believe organic sustainable gardens are a unique twist on this year's theme, because not only does it involve renewable sources of energy (wind, sun, water) to grow the plants, it also produces rewarding renewable energy for humans (lettuce and vegetables!) and all plant/soil waste can be reused through composting for further gardening! It is a beautiful cycle, and 100% sustainable ecosystem that benefits communities on all size scales throughout the world. The advantage of our small Caribbean island being self-sustainable helps reduce our waste output and save our natural environment.
What tip can you share to promote sustainable energy for all?
An interesting tip! Solar panels and wind power mills are a pricey investment on the front hand, however if you crunch the numbers, it is by far a sound investment (financially and eco-friendly) in the long run! In the US Virgin Islands, we have a unique system for water collection called a "cistern." We collect rainwater from the roof, and save it beneath the house for all of our water usage! Down here, it is well known that we 'save' water by being conscientious of how many times we run the dishwasher and washing machine, and always keep an eye on the water usage during a shower and through the faucet. A great idea is to set a barrel outside and use the collected water to irrigate your garden! A way to introduce sustainable energy to families in your community is to involve the kids in a project, such as a solar pizza oven! When children are excited about sustainable energy and protecting the environment, the enthusiasm reaches the parents! Workshops that teach families simple tips to conserve energy around the house and have a more eco-friendly household will benefit not only the environment, but will impact the future generations and the entire community as a whole.
Other information that you would like to share with the Miss Earth Management:
A few years ago I was introduced to a documentary that changed my life, "Food Inc.". This informative film shed light on the issues we face as a community with our
food industry. In our country, we are battling food labeling, GMO vegetables, and poisonous pesticides in almost all of products and food we consume. It became very important for me to personally investigate and raise awareness of the potentially dangerous products that corporations and government programs deem "safe". I believe that everybody deserves the right to understand what they are buying and eating, and to at least be given the chance to make a healthy decision for their own body. In light of this discovery, I began researching organic products and companies that have taken initiative to remain as true to nature as possible. It is very important to me that we all realize the impact that the harmful chemicals used in products we lather our skin in, soak our hair in, and put into our body everyday have not only a permanently destructive and nonreversible effect on our environment, but also on the health of our bodies. It is a great joy to realize that everything our bodies need to survive has already been created by Mother Earth, in its most perfect most healthy state for us to use. My passion for returning "back to our roots" drives my passion for gardening and teaching children about the wonder of Mother Nature. If everyone feels the beauty and harmony of our environment, we will have an amazing worldwide generation of children fighting for the protection of our Earth.
Look also:
Miss Earth 2012 Live Updates
Miss Earth Facebook fanpage

Miss Earth 2011 Live Updates
---
---
Advertisement: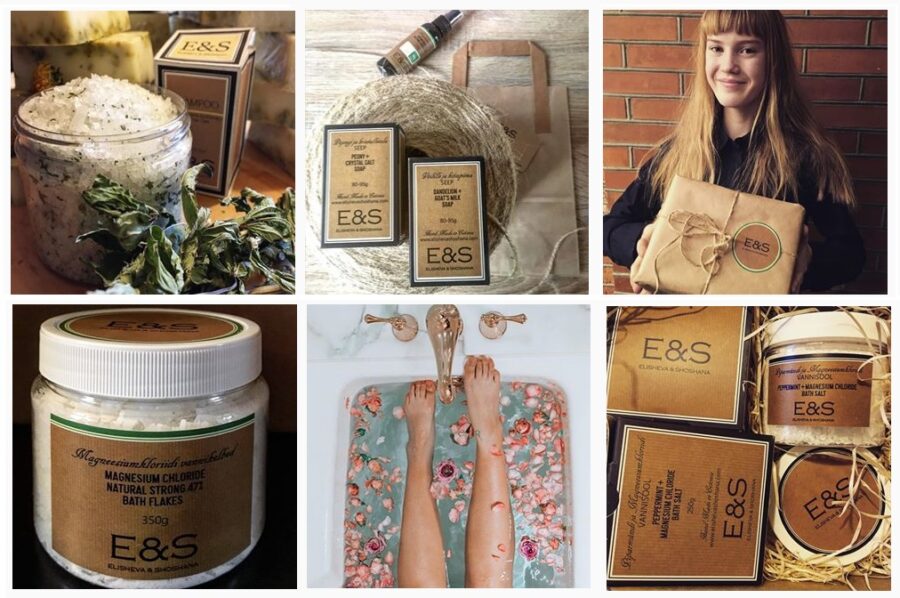 High quality & nature friendly luxury cosmetics from Scandinavia - ElishevaShoshana.com