Ohmygossip.com / Ohmygossip Couture / Celebrity Birthdays / Celebrity Deaths / Celebrity Baby News / Celebrity vacations / Reality TV news / Millionaires / Celebirty Travel News NordenBladet.com / Society & Business / Travel & Culture / Home & Kids / Health & Spirituality / Helena-Reet Ennet´s blog / Daily news from Scandinavia / Royals / Climate crises

Miss Earth Norway 2011 Marion Dyrvik: I feel fairly certain that what you give in life is what you get back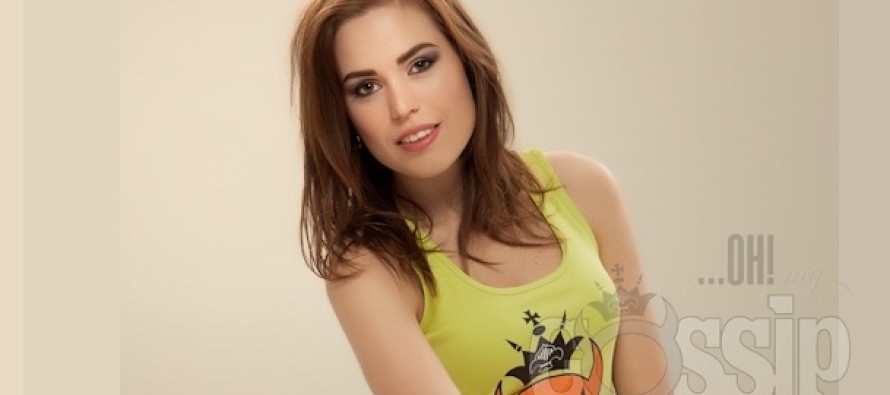 OHMYGOSSIP — "My long-term goal is to be able to combine my talents with business and become a successful businesswoman. I would like to be in a position that enables me to reach out to people and make an impact on their lives," beautiful Miss Earth Norway 2011 & Ohmygossip Couture covergirl Marion Dyrvik Homlong (22) tells exclusively to Ohmygossip.com.
Please, tell us about yourself?
I am a 22 year old girl who grew up in a tiny village on the beautiful west-coast of Norway. I come from a big family and feel very tied to them emotionally, but I have always wanted to get out and see the big world. From the age of six I realized I wanted to be a singer. I loved being on a stage and started out singing, dancing and acting at school and in my local area. Sometimes I would write my own versions of musical songs, and they ended up being used in the actual play! Fashion and clothing were another great passion of mine from an early age. I would sit and draw designs and then try to make my own couture out of fabrics and old clothes. Maybe that's why I also wanted to become a model. Madonna was definitely one of my big role models when it came to combining music and fashion.

In recent time, I have been so fortunate to earn titles in my home country as a beauty queen, which has opened a whole new world of opportunities for me. I look forward to a spectacular life filled with exotic travel and new, exciting people! The best is yet to come 🙂

What would you like to be doing five years from now? What are your long-term goals?
My long-term goal is to be able to combine my talents with business and become a successful businesswoman. I would like to be in a position that enables me to reach out to people and make an impact on their lives. Through my work with the health and nutrition company Pure Planet I have learned valuable lessons about how the body and mind work, and it's very rewarding to see the change in people's lives once they're on their path to find harmony. Everything is about balance, and my dream is to be able to do what I love and be with the people that I love in a safe environment.

How are you preparing yourself to achieve them?
In order to achieve my personal goals I picture them very clearly and focus on what I want to achieve. I ask myself questions and look for ways to improve myself and keep my motivation where it needs to be – on top. There's a lot of sacrifice and hard work behind every success, so I look to people that have been in similar situations and try to learn from their experiences. Staying positive is a must, even though it can be challenging at times. I believe very strongly in the Law of Attraction, and I try to live by these famous, but simple words: "Take care of your thoughts because they become your ACTIONS. Take care of your actions because they become your HABITS. Take care of your habits because they become your CHARACTER. Take care of your Character because they become your DESTINY. Take care of your destiny because it will become your LIFE." Dalai Lama

Who is your role model and why?
I have many role models and they're very different from each other, but what they all have in common is that they want better for themselves and they want to make a contribution to the world. Among the people that I admire are singers, actors, athletes, nutritionists, students and everybody who struggle to make ends meet for their families. I think having a dream and working hard to reach your goals is good enough to make you somebody's role model.

What was the best advice you've been given?
The best advice someone's given me is to stop worrying so much. To be positive and grateful for the life I'm living and not care so much about the less important things. My mother always told me to treat people the way I wanted to be treated, and I feel fairly certain that what you give in life is what you get back.

What do you do in your spare time?
When I'm not working or practicing my singing, I enjoy spending time with friends. We eat, sing, watch movies and talk about everything big and small. I love to go dancing and I listen to music all day if I can. I practice yoga daily, and if I have some extra time I like to go hiking. Norway has excellent conditions for all-year outdoor activities, and the mountain is literally right at my doorstep, so I'm lucky that way.

Let´s talk about fashion too. Please describe your style? What do you wear most?
I try to be inventive when it comes to my fashion style, but usually I like to wear jeans or black suited pants and an elegant or eye catching top. I dress according to my mood, so my style will vary from one day to the next and sometimes two or three times in one day. I find inspiration in everything from minimalistic chic to the extravagant and sometimes clashy. My closet contains a bit of all, since I hate to through away stuff. What I love to do is top off my outfits with a big statement piece, such as a men's watch or big earrings. High heals are a must. I think what I wear the most is a grey wool and silk cardigan from Sean Paul and my black Nanna Boots from Bianco Footwear. They're the perfect combination of cute and tough and are super-comfortable to wear.

Who/what inspires your fashion?
What inspires me most is watching photographs and movies of everything from fantasy to rock and roll to glamour and even interior design. Anything can be fashion. As said by Coco Chanel: "Fashion is not something that exists in dresses only. Fashion is in the sky, in the street, fashion has to do with ideas, the way we live, what is happening."

How long do you spend on your outfit each day?
On average I spend about 30 minutes on my outfit each day, depending on the occasion. I have always loved to dress up, and I find it fascinating what makeup and styling can do with your look and for your mood. Having that said, I love to snuggle up in a big, soft sweater and loose fitted pants, and I hardly wear any makeup on my own time.

Is there one piece in particular that you would say is your signature piece?
I own a black 80's leather jacket that's cut at the waist with buttons in the front and 3/4 long sleeves. I like to wear it open with the sleeves rolled up and I'll pair it with a t-shirt, dress or a big knitted cardigan. The jacket was a gift from an Alaskan woman in my hometown, and I have been wearing it since I was 13. It has a small flare in the back, but love it to pieces anyhow! It goes with almost any outfit and I have yet to find a leather jacket that's equally comfortable and unique.

What is your favorite accessory?
At the time my very favorite accessory is a golden, viking-like necklace that was given to me by my grandmother. It has a big burgundy rock that really catches your eye. I recently wore it to a photo shoot. It's simple, yet it stands out, just the way I like it.

What do you always carry with you?
I hardly go anywhere without a bag! Usually a black studded one or tan with a vintage look.

What is your favorite fashion store/shop? Who is your favorite designer?
To be honest, I don't have any favorite designer or fashion store. I just pick what I like and if it's one dollar or a thousand dollars it doesn't necessarily reflect the value of the product for me. If it fits you to a T, it doesn't matter what the label says. I am just as happy searching the attic or surfing online shops for hidden treasures. Ask me again when I'm older, and my answer may be a little different!
___________________________
Marion Dyrvik (born July 21 1989 in Aalesund, Norway) is the first winner of the Model of Norway contest, which was held in Oslo March 28 2010. She represented Norway in Beauty Of The World 2010 in China, and went on to compete in the Miss Norway Pageant where she won the title Miss Water Norway. September 3 2011 Marion was crowned Miss Earth Norway. The Miss E
arth Pageant takes place in Manila, Philippines on December 3.

Full name: Marion Dyrvik Homlong
Age: 22
Height: 176 cm
Bust: 81
Waist: 63
Hips: 90
Shoes: 37
Eyes: Green
Hair: Brown

© Ohmygossip Couture (Model: Miss Earth Norway 2011 Marion Dyrvik Homlong; Photo: Ohmygossip Couture/ Eric Fagerheim/ Fotofashion.no)

Read also:
Miss Earth 2011 Live Updates
Miss Earth 2011 beauty contest in Thailand: Miss Brazil, Miss France, Miss Norway and Miss Estonia will be exhibiting the exclusive brand Ohmygossip Couture
Miss Earth Norway 2011 Marion Dyrvik Homlong: You are responsible for your own happiness!
Marion Dyrvik crowned Miss Earth Norway 2011
---
---
Advertisement: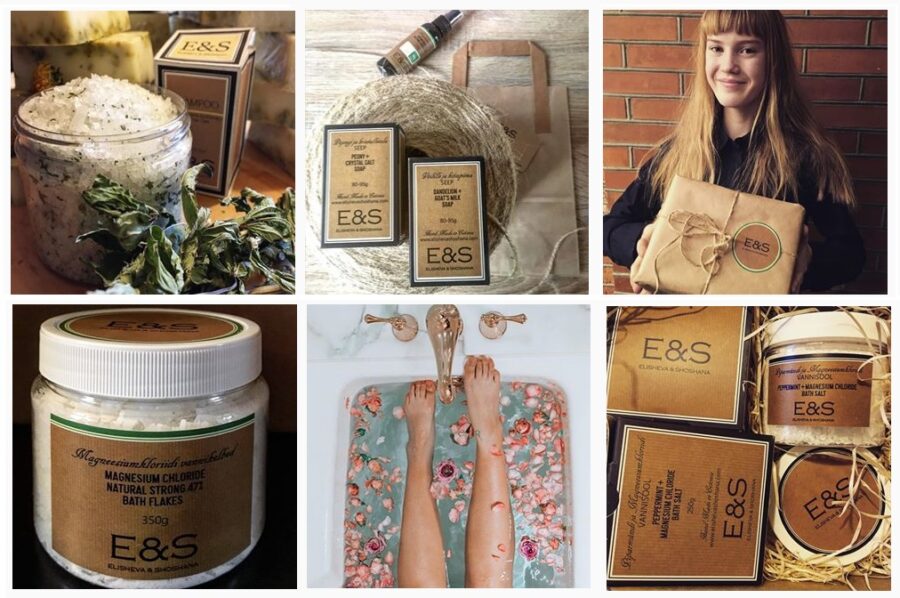 High quality & nature friendly luxury cosmetics from Scandinavia - ElishevaShoshana.com