Ohmygossip.com / Ohmygossip Couture / Celebrity Birthdays / Celebrity Deaths / Celebrity Baby News / Celebrity vacations / Reality TV news / Millionaires / Celebirty Travel News NordenBladet.com / Society & Business / Travel & Culture / Home & Kids / Health & Spirituality / Helena-Reet Ennet´s blog / Daily news from Scandinavia / Royals / Climate crises

LA Jewish Guide: Los Angeles Synagogues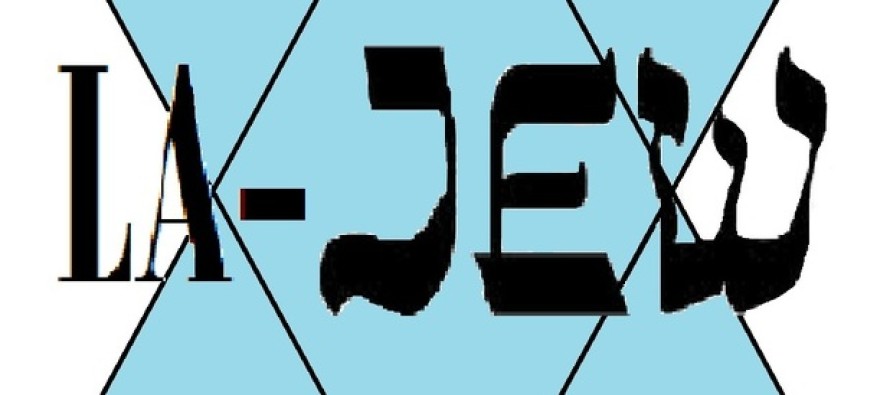 LA-Jew.com — A synagogue, also spelled synagog ( בית כנסת beyt knesset, meaning "house of assembly"; בית תפילה beyt t'fila, meaning "house of prayer"; שול shul; אסנוגה esnoga; קהל kal) is a Jewish house of prayer.

Synagogues have a large hall for prayer (the main sanctuary), and can also have smaller rooms for study and sometimes a social hall and offices. Some have a separate room for Torah study, called the beit midrash (Sfard) "beis midrash (Ashkenaz)—בית מדרש ("House of Study").

Synagogues are consecrated spaces that can be used only for the purpose of prayer; however, a synagogue is not necessary for worship. Communal Jewish worship can be carried out wherever ten Jews (a minyan) assemble. Worship can also be carried out alone or with fewer than ten people assembled together. However, there are certain prayers that are communal prayers and therefore can be recited only by a minyan. A synagogue does not replace the long-since destroyed Temple in Jerusalem.

Israelis use the Hebrew term bet knesset (assembly house). Jews of Ashkenazi descent have traditionally used the Yiddish term "shul" (cognate with the German Schule, school) in everyday speech. Spanish and Portuguese Jews call the synagogue an esnoga. Persian Jews and Karaite Jews use the term kenesa, which is derived from Aramaic, and some Arabic-speaking Jews use knis. Some Reform Jews use temple. The Greek word synagogue is a good all-around term, used in English (and German and French), to cover the preceding possibilities.

Synagogues often take on a broader role in modern Jewish communities and may include additional facilities such as a catering hall, kosher kitchen, religious school, library, day care center and a smaller chapel for daily services.
LOS ANGELES SYNAGOGUES
Creative Arts Temple
P.O. Box 461407,
Los Angeles, CA 90046, USA
Congregation Beth Meier
11725 Moorpark Street,
Studio City, CA 91604, USA
Congregation Beth Torah
3521 Lomita Boulevard, Suite 202,
Torrance, CA 90503, USA
Congregation Mogen David
9717 W. Pico Boulevard,
Los Angeles, CA 90035, USA
Congregation Tifereth Jacob
1829 N. Sepulveda Boulevard,
Manhattan Beach, CA 90266, USA
Adat Ari El Synagogue
12020 Burbank Boulevard,
North Hollywood, CA 91607, USA
Hollywood Temple Beth El
1317 N. Crescent Heights Boulevard,
Hollywood, CA , USA
Knesseth Israel
2364 S. Robertson Boulevard,
Los Angeles, CA , USA
Miskon Tefilo
206 Min Street
Venice, CA , USA
Temple Aliyah
6025 Valley Circle Boulevard
Woodland Hills, CA , USA
Temple Beth Am
1039 S. La Cienega Boulevard
Los Angeles, CA , USA
Temple Beth Haverim
5126 Clareton Street #140
Agoura, CA ,USA
Temple Beth Torah
11827 Venice Boulevard
Mar Vista, CA ,USA
Temple Beth Zion
5555 W. Olympic Boulevard
Los Angeles, CA , USA
Temple Etz Chaim
1080 E. Janss Street
Thousand Oaks, CA ,USA
Temple Ner Maarav
17730 Magnolia Boulevard
Encino, CA ,USA
Temple Ramat Zion
17655 Devonshire Street
Northridge, CA ,USA
Temple Shaarei Torah
550 S. 2nd Street
Arcadia, CA ,USA
Valley Beth Israel
13060 Roscoe Boulevard
Sun Valley, CA ,USA
Valley Beth Shalom
15739 Ventura Boulevard
Encino, CA ,USA
Adat Shalom
3030 Westwood Boulevard
West Los Angeles, CA 90034, USA
Burbank Temple Emanuel
1302 N. Glenoaks Boulevard
Burbank, CA 91504, USA
Congregation Beth Shalom
21460 Centre Point Parkway
Santa Clarita, CA 91350, USA
Congregation Ner Tamid
5721 Crestridge Road
Palos Verdes, CA 90275, USA
Congregation Shir Ami
20400 Ventura Boulevard
Woodland Hills, CA 91364, USA
Haym Solomon Jewish Community Center
11827 Venice Boulevard
Los Angeles, CA 90066, USA
Kehillat Ma'arav
1715 21st Street
Santa Monica, CA 90404, USA
Knesseth Israel of Hollywood
1260 North Vermont Avenue
Los Angeles, CA 90029, USA
Or Emet – A Congregation for Jewish Living
P.O. Box 55442
Valencia, CA 91385, USA
Pasadena Jewish Temple
1434 N. Altadena Avenue
Pasadena, CA 91107, USA
Shomrei Torah Synagogue
7353 Valley Circle Boulevard
West Hills, CA 91304, USA
Sinai Temple
10400 Wilshire Boulevard
Westwood, CA 90024, USA
Adat Chaverim Valley, Congregation for Humanistic Judaism
13164 Burbank Boulevard
Sherman Oaks, CA 91401, USA
B'nai Horin – Children of Freedom
10281 Cresta Drive
Los Angeles, CA 90064, USA
Shtibl Minyan, The
1525 S. Robertson Boulevard
The Workman's Circle
Los Angeles, CA , USA
Makom Ohr Shalom
P.O. Box 5086
Los Angeles, CA 91308, USA
Congregation N'Vay Shalom
137 North Larchmont Boulevard #409
Los Angeles, CA 90004, USA
Beth Chayim Chadashim
6000 W. Pico Boulevard
Los Angeles, CA 90035, USA
Movable Minyan
8339 W. Third Street
Los Angeles, CA , USA
Shuva Israel Congregation
18527 Ventura Boulevard
Tarzana, CA , USA
Young Israel of Las Vegas
1724 Winner Cup Drive
Las Vegas, NV , USA
Congregation Beth Ohr
12355 Moorpark Street
Studio City, CA 91604, USA
Congregation Or Ami
26115 Mureau Road Suite B
Calabassas, CA 91302, USA
IKAR
5870 West Olympic Boulevard
Los Angeles, CA 90036, USA
Institute of Jewish Education
8339 West Third Street
Los Angeles, CA 90048, USA
Nachshon Minyan
4924 Balboa Boulevard #423
Encino, CA 91316, USA
Nashuva
P.O. Box 64196
Los Angeles, CA 90064, USA
Synagogue for the Performing Arts
11727 Barrington Court #205
Los Angeles, CA 90049, USA
Bais Chabad of Simcha Monica
1428 17th Street
Santa Monica, CA 90404, USA
Chabad of Brentwood
644 South Bundy Drive
Los Angeles, CA 90049, USA
Chabad of Mid City Center
420 N. Fairfax Avenue
Fairfax, CA 90036, USA
Jewish Center of the Bay Cities
1130 Wilshire Boulevard
Santa Monica, CA 90401, USA
Jewish Community Center Chabad
2108 2108 Vail Avenue
Redondo Beach, CA 90278, USA
Chabad of Bel-Air
10421 Summer Holly Circle
Bel-Air, CA 90077, USA
Agudath Israel of L.A.
7114 Rosewood Avenue
Fairfax, CA , USA
Aish Center
9106 W. Pico Boulevard
Los Angeles, CA , USA
Beit Midrash of Woodland Hills
5850 Fallbrook Avenue
Woodland Hills, CA , USA
Chabad House of Santa Monica
1428 17th Street
Santa Monica, CA , USA
Chabad of Beverly Hills
409 Foothill Road
Beverly Hills, CA , USA
Chabad of Pasadena
1090 East Walnut Street
Pasadena, CA , USA
Chabad of Ventura
1259 Callens Street #A
Ventura, CA , USA
Congregation Lubavitch of Beverly Hills
9017 W. Pico Boulevard
Los Angeles, CA , USA
Congregation Ohel David
7967 Beverly Boulevard
Los Angeles, CA , USA
Etz Jacob Congregation
7659 Beverly
Boulevard
Los Angeles, CA , USA
Kollel – Los Angeles
7466 Beverly Boulevard
Los Angeles, CA , USA
Nessah Israel
1537 Franklin Avenue
Santa Monica, CA , USA
Ohr HaEmet and Ohr HaEmet Young Singles
1030 S. Robertson Boulevard
Los Angeles, CA , USA
Torah Learning Center
949 Sunset Avenue
Venice, CA , USA
Torah Ohr
7200 Beverly Boulevard
Los Angeles, CA , USA
Westwood Village Synagogue
824 Hilgard Avenue
Westwood, CA , USA
Yeshiva Ohr Elchonon – Chabad
7215 Warning Avenue
Los Angeles, CA , USA
Yismah Moshe Sephardic Synagogue
7675 Beverly Boulevard
Los Angeles, CA , USA
Yula Beis Midrash
9760 W. Pico Boulevard
Los Angeles, CA , USA
Aaron David Congregation
138 North June Street
Los Angeles, CA 90004, USA
Adat Yeshurun Congregation
12405 Sylvan Street
North Hollywood, CA 91606, USA
Ahavas Yisroel Synagogue
731 N. La Brea Avenue
La Brea, CA 90038, USA
Aish Los Angeles
1417 South Doheny Drive
Los Angeles, CA 90035, USA
Anshe Emes
1490 S. Robertson Boulevard
Los Angeles, CA 90035, USA
Atzei Chaim Orthodox Synagogue
8018 W. Third Street
Los Angeles, CA 90048, USA
Bais Bezelel
8850 W. Pico Boulevard
Los Angeles, CA 90035, USA
Beis Medresh – Or Simcha
12430 Oxnard Street
North Hollywood, CA 91607, USA
Beis Midrash Toras Hashem
12422 Chandler Boulevard
Valley Village, CA 91607, USA
Bet Midrash Rav Shimon Bar Yochai – West Coast Rabbinical Court
331 N. Alta Vista Boulevard
Los Angeles, CA 90036, USA
Beth Jacob Congregation
9030 W. Olympic Boulevard
Beverly Hills, CA 90211, USA
B'nai David Judea Congregation
8906 Pico Boulevard
Los Angeles, CA 90035, USA
Calabasas Shul, The
23930 Craftsman Road
Calabasas, CA 91302, USA
Chabad at CSUN
8921 Chimineas Avenue
Northridge, CA 91325, USA
Chabad House Israel Center
1520 S. Robertson Boulevard
Los Angeles, CA 90035, USA
Chabad Larchmont Village
637 N. Lucerne Boulevard
Los Angeles, CA 90024, USA
Chabad of Agoura
30345 Canwood Street
Agoura, CA 91301, USA
Chabad of Century City
2151 Avenue of the Stars
Los Angeles, CA 90067, USA
Chabad of Chatsworth
20735 Devonshire Street
Chatsworth, CA 91311, USA
Chabad of Cheviot Hills
3185 Motor Avenue
Los Angeles, CA 90064, USA
Chabad of Conejo
30345 Canwood Street
Agoura, CA 91301, USA
Chabad of Encino
4915 Hayvenhurst Avenue
Encino, CA 91436, USA
Chabad of Greater Los Feliz
1930 N. Hillhurst Avenue
Los Feliz, CA 90027, USA
Chabad of Hancock Park – Congregation of Levi Yitzchak
356 N. La Brea Avenue
La Brea, CA 90036, USA
Chabad of Malibu
22933 Pacific Coast Highway
Malibu, CA 90265, USA
Chabad of Miracle Mile
8214 Blackburn Avenue
Los Angeles, CA 90048, USA
Chabad of Mt. Olympus
8124 Laurelmont Drive
Los Angeles, CA 90046, USA
Chabad of North Beverly Hills
409 North Foothill Road
Beverly Hills, CA 90210, USA
Chabad of Northridge
17142 Devonshire Street
Northridge, CA 91325, USA
Chabad of Oak Park
30345 Canwood Street
Agoura, CA 90301, USA
Chabad of Palisades
15207A Sunset Boulevard
Pacific Palisades, CA 90272, USA
Chabad of Palos Verdes
28041 S. Hawthorne Boulevard #202
Palos Verdes, CA 90275, USA
Chabad of Santa Clarita
23120 Lyons Avenue #19
Newhall, CA 91321, USA
Chabad of Santa Monica
1428 17th Street
Santa Monica, CA 90404, USA
Chabad of Sherman Oaks
14960 Ventura Boulevard
Sherman Oaks, CA 91403, USA
Chabad of Simi Valley
4464 Alamo Street
Simi Valley, CA 93063, USA
Chabad of South Bay
24412 Narbonne Avenue
Lomita, CA 90717, USA
Chabad of South Beverly Hills
P.O. Box 35721
Los Angeles, CA 90035, USA
Chabad of Studio City
11927 Ventura Boulevard
Studio City, CA 91604, USA
Chabad of Tarzana
18181 Burbank Boulevard
Tarzana, CA 91356, USA
Chabad of the Beach Citites
2108 Vail Avenue
Redondo Beach, CA 90278, USA
Chabad of the Hills
1012 Cory Avenue
Los Angeles, CA 90069, USA
Chabad of the Marina
2929 Washington Boulevard
Marina Del Rey, CA 90292, USA
Chabad of Topanga
1459 Old Topanga Canyon Road
Topanga, CA 90290, USA
Chabad of West Hills
23747 Roscoe Boulevard
West Hills, CA 91304, USA
Chabad of Westlake
30345 Canwood Street
Agoura Hills, CA 91301, USA
Chabad of Westlake Village
2524 Townsgate Road
Westlake Village, CA 91361, USA
Chabad of Woodland Hills
20646 Ventura Boulevard
Woodland Hills, CA 91364, USA
Chabad on Montana
1111 Montana Avenue
Santa Monica, CA 90403, USA
Chabad Russian Synagogue
7636 Santa Monica Boulevard
Hollywood, CA 90046, USA
Chai Center
P.O. Box 66861
Los Angeles, CA 90066, USA
Congragation Bais Naftoli
221 South La Brea Avenue
Los Angeles, CA 90036, USA
Congregation Bais Yehuda
360 North La Brea Avenue
Los Angeles, CA 90036, USA
Congregation Bet Elazar
P.O. Box 48165
Los Angeles, CA 90048, USA
Congregation Etz Chaim
303 South Highland Avenue
Los Angeles, CA 90036, USA
Congregation Etz Jacob
7659 Beverly Boulevard
Los Angeles, CA 90036, USA
Congregation Kehilas Yaakov
7211 Beverly Boulevard
Los Angeles, CA 90036, USA
Congregation Magen David of Beverly Hills
322 N. Foothill Road
Beverly Hills, CA 90210, USA
Congregation Or Hachaim
155 S. La Brea Avenue
Los Angeles, CA 90036, USA
Congregation Sharei Tefila
7269 Beverly Boulevard
Los Angeles, CA 90036, USA
Congregation Torah V'Chesed
6407 W. Orange Street
Los Angeles, CA 90048, USA
Happy Minyan
9030 W. Olympic Boulevard
Beverly Hills, CA 90211, USA
Hashalom Congregation
1111 S. La Cienega
Los Angeles, CA 90035, USA
Jewish Learning Exchange
7223 Beverly Boulevard Suite 201
Los Angeles, CA 90036, USA
Midrasho Shel Shem
987 Schumacher Drive
Los Angeles, CA 90048, USA
Ohel David
7957 Beverly Boulevard
Los Angeles, CA 90048, USA
Ohev Shalom
525 S. Fairfax
Fairfax, CA 90036, USA
Pacific Jewish Center
505 Ocean Front Walk
Venice, CA 90291, USA
Shaarey Zedek Congregation
12800 Chandler Boulevard
North Hollywood, CA 91607, USA
Westwood Kehilla
10537 Santa Monica Boulevard
Westwood, CA 90025, USA
Yad Avraham
12426 Burbank Boulevard
Valley Village, CA 91607, USA
Young Israel of Beverly Hills
8701 W. Pico Boulevard
Los Angeles, CA 90035, USA
Young Israel of Calabasas
2764 Park Granada #208
Calabasas, CA 91302, USA
Young Israel of Century City
9317 W. Pico Boulevard
Los Angeles, CA 90035, USA
Young Israel of Hancock Park
225 S. La Brea Avenue
Los Angeles, CA 90036, USA
Young Israel of Los Angeles
660 N. Spaulding
Los Angeles, CA 90036, USA
Young Israel of North Beverly Hills
9350 Civic Center Drive
Beverly Hills, CA 90210, USA
Young Isr
ael of Northridge
17511 Devonshire Street
Northridge, CA 91325, USA
Young Israel of Woodland Hills
23231 Hatteras Street
Woodland Hills, CA 91367, USA
Young Israel Torah Learning Center
1014 Vernon Avenue
Venice, CA 90291, USA
Beth Jacob of Irvine
3900 Michelson Drive
Irvine, CA 92612, USA
Chabad of Irvine
5010 Barranca Parkway
Irvine, CA 92604, USA
Chabad of North Irvine
6 Yankee
Irvine, CA 92620, USA
Congregation Lubavitch (Chabad)
3981 Atlantic Avenue
Long Beach, CA 90807, USA
Mishkan Israel
8237 W. Third Street
Los Angeles, CA 90036, USA
Shaarei Tefila Congregation
7269 Beverly Boulevard
Los Angeles, CA 90036, USA
Kehillat Israel
16019 Sunset Boulevard
Pacific Palisades, CA 90272, USA
Los Angeles Reconstructionist Congregation – Havurot
14209 Chandler Boulevard
Sherman Oaks, CA 91401, USA
Malibu Jewish Center and Synagogue
24855 Pacific Coast Highway
Malibu, CA 90265, USA
Stephen S. Wise Temple
15500 Stephen S. Wise Drive
Los Angeles, CA 90077, USA
JFC – Temple Ner Ami
4098 Calle Tesoro Suite D
Camarillo, CA , USA
S.W. Temple Beth Torah
14725 Gramercy
Gardena, CA , USA
Santa Monica Synagogue
1448 18th Street
Santa Monica, CA , USA
Temple Ahavat Shalom
18200 Rinaldi Place
Northridge, CA , USA
Temple Akiba
5249 S. Sepulveda Boulevard
Culver City, CA , USA
Temple Beth David
9677 Longden Avenue
Temple City, CA , USA
Temple Beth Emet of Burbank
600 N. Buena Vista Street
Burbank, CA , USA
Temple Beth Hillel
12326 Riverside Drive
North Hollywood, CA , USA
Temple Beth Solomon – Deaf
13580 Osborne Street
Arleta, CA , USA
Temple Beth Torah
16651 Rinaldi Street
Granada Hills, CA , USA
Temple Beth Torah
7620 Foothill Road
Ventura, CA , USA
Temple B'nai Emet
482 N. Garfield Avenue
Montebello, CA , USA
Temple Emanuel
8844 Burton Way
Beverly Hills, CA , USA
Temple Isaiah
10345 W. Pico Boulevard
West Los Angeles, CA , USA
Temple Israel of Hollywood
7300 Hollywood Boulevard
Hollywood, CA , USA
Temple Judea – Tarzana Campus
5429 Lindley Avenue
Tarzana, CA 91356, USA
Temple Ner Tamid of Downey
10629 Lakewood Boulevard
Downey, CA , USA
Temple Sinai
1212 N. Pacific Avenue
Glendale, CA , USA
Temple Solael
6601 Valley Circle Boulevard
West Hills, CA , USA
University Synagogue
11960 Sunset Boulevard
Los Angeles, CA , USA
Valley Outreach Synagogue
P.O. Box 4717
West Hills, CA , USA
Beth Knesset Bamidbar
1611 E. Avenue J
Lancaster, CA 93534, USA
Beth Shir Sholom
1827 California Avenue
Santa Monica, CA 90403, USA
B'nai Tikvah Congregation
8820 Sepulveda Eastway
Los Angeles, CA 90045, USA
Congregation Beth Chayim Chadashim
6000 W. Pico Boulevard
Los Angeles, CA 90035, USA
Congregation B'nai Emet
4645 Industrial Avenue, #2C, P.O. Box 878
Simi Valley, CA 93062, USA
Congregation Kol Ami
1200 North La Brea Avenue
West Hollywood, CA 90038, USA
Kol Tikvah
20400 Ventura Boulevard
Woodland Hills, CA 91364, USA
Leo Baeck Temple
1300 N. Sepulveda Boulevard
Los Angeles, CA 90049, USA
Ohr HaTorah
12410 Burbank Boulevard ,Suite 100
Valley Village, CA 91607, USA
Sha'arei Ami
1448 18th Street
Santa Monica, CA 90404, USA
Temple Adat Elohim
2420 East Hillcrest Drive
Thousand Oaks, CA 91362, USA
Wilshire Boulevard Temple
3663 Wilshire Boulevard
Los Angeles, CA 90010, USA
Temple Judea – West Campus
6601 Valley Circle Boulevard
West Hills, CA 91307, USA
Eretz Cultural Center
6170 Wilbur Avenue
Reseda, CA 91335, USA
Ohel Moshe
8644 W. Pico Boulevard
Los Angeles, CA 90035, USA
Persian Chabad
9930 Santa Monica Boulevard
Beverly Hills, CA 90212, USA
Kahal Joseph Congregation
10505 Santa Monica Boulevard
Westwood, CA 90025, USA
Pinto Torah Center
8660 W. Pico Boulevard
Los Angeles, CA 90035, USA
Sephardic Congregation of the Valley
12435 Chandler Boulevard
Valley Village, CA 91607, USA
Sephardic Temple Tifereth Israel
10500 Wilshire Boulevard
Los Angeles, CA 90024, USA
Baba Sale
404 N. Fairfax Avenue
Los Angeles, CA 90036, USA
Bet Midrash Mishkan Israel
13312 Burbank Boulevard
Sherman Oaks, CA 91401, USA
Beth Midrash Od Yossef Hai
145 South La Brea Avenue
Los Angeles, CA 90036, USA
Em Habanim Institute
5850 Laurel Canyon Boulevard
North Hollywood, CA 91607, USA
Magen David – Kollel Sephardi
322 N. Foothill Road
Beverly Hills, CA 90211, USA
Midrash Ohd Yosef Hai
427 North Stanley Avenue
Los Angeles, CA 90036, USA
Nessah Educational and Cultural Center
142 S. Rexford Drive
Beverly Hills, CA 90212, USA
Sephardic Jewish Center
308 N. Palm Drive
Beverly Hills, CA 90210, USA
Congregation Beth Israel
8056 Beverly Boulevard
Los Angeles, CA 90048, USA
Congregation Knesseth Israel of Beverlywood
2364 South Robertson Boulevard
Los Angeles, CA 90035, USA
Read also:
Synagogues, Shuls & Temples — What's in a name, functions, organization, ritual items

---
---
Advertisement: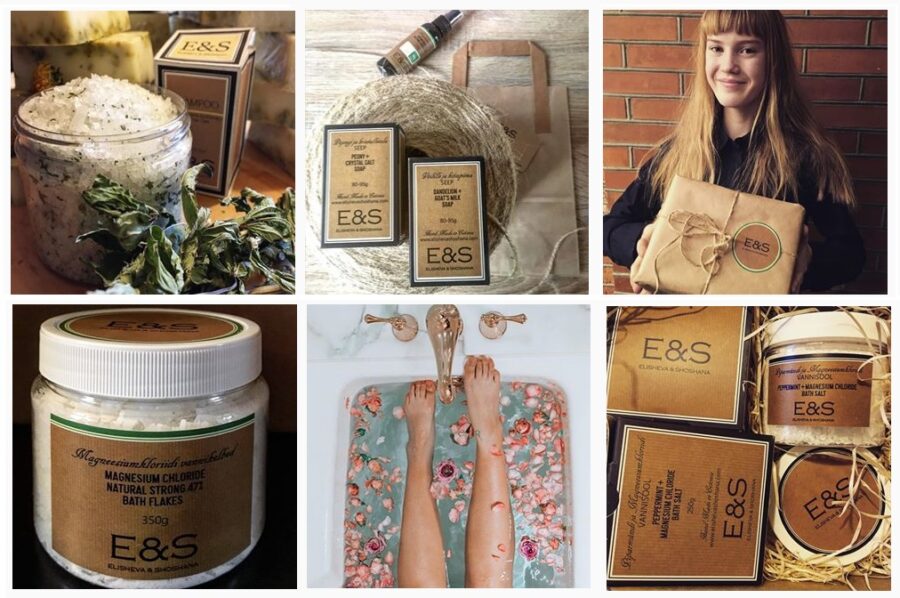 High quality & nature friendly luxury cosmetics from Scandinavia - ElishevaShoshana.com